Podcasts don't belong on YouTube, do they? 🤷‍♀️
After all, they're audio, and YouTube is all about video.
But the thing is, you are looking to grow your audience so why not make your podcast accessible to the 30 million visitors YouTube has every day?
Savvy podcasters are using YouTube to extend the reach of their message, expand their audience, and enhance their visibility on YouTube and Google.
Fortunately, you can take advantage of the power of YouTube as a podcaster without always producing podcast content twice.
Learn how you can use your podcast on YouTube to help you reach new audiences and fans!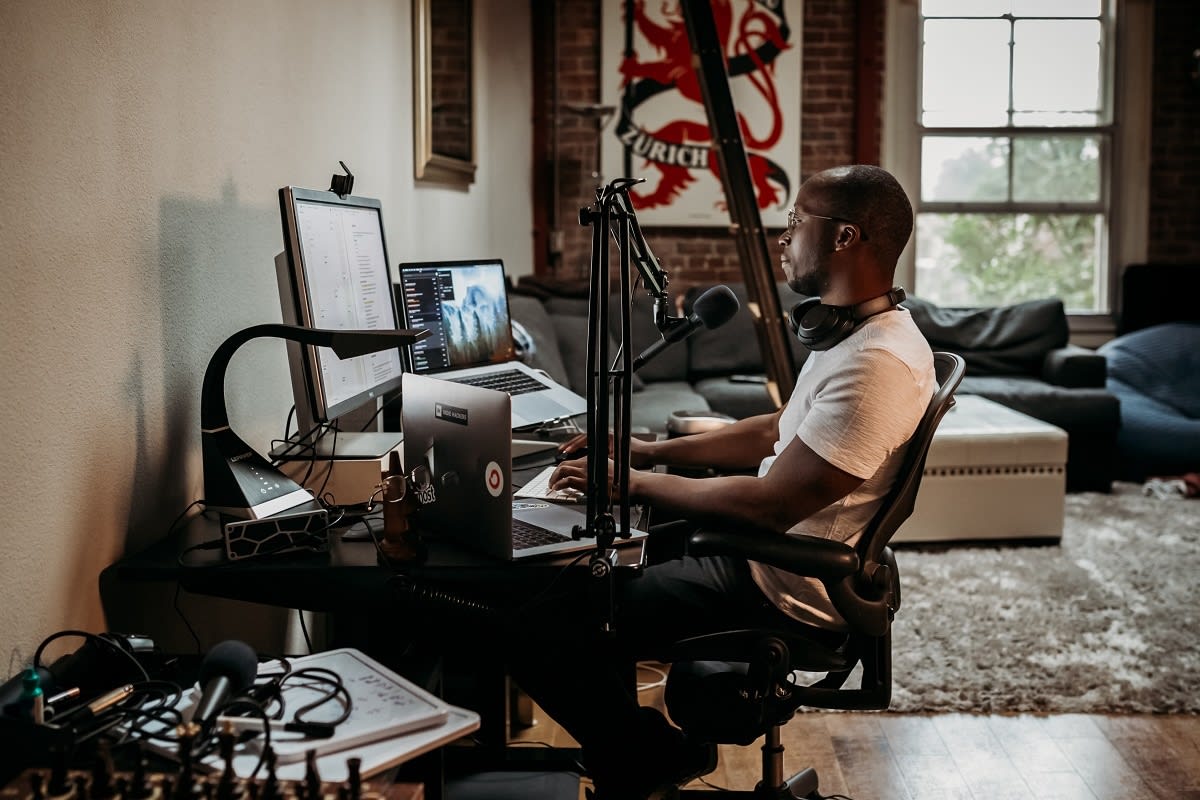 The easiest (but not necessarily best) way to start a podcast on YouTube is to use the audio from your podcast, and create a "video" by putting some cover art on the screen.
This is a simple way to get two uses out of your audio content, and it can expand your reach, but you may sacrifice loyal fans in the process.
Pro Tip: Transcribe your audio – learn how here.
You see, a "video" of cover art isn't engaging, and people may not want to stick around to hear your full message — no matter how good it is.
Put a little more time and effort into your video, animate it, and create visually interesting slides to accompany what you're saying. This can keep people hanging around a bit longer.
This method of creating "video" will give you a chance to use your key phrases to increase your SEO, and it could attract a few new fans, so even though it isn't the best way to start a podcast on YouTube, it may not be a waste. It also could be done much better, however.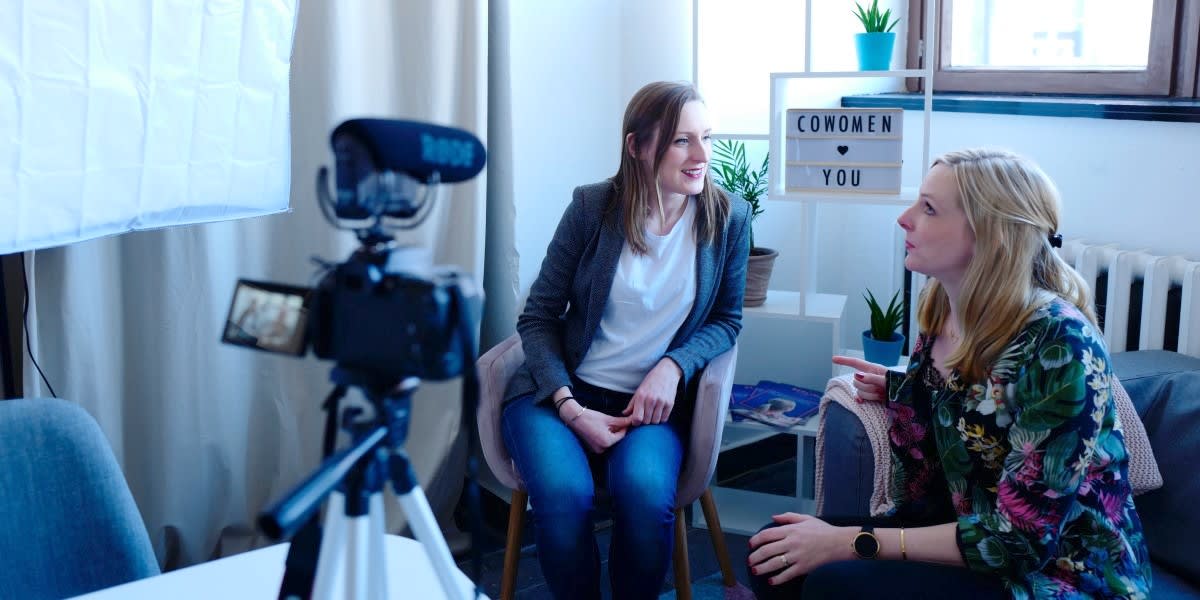 You're already recording the audio of your podcast. Why not put a camera in the room as well, so you can use your video to be uploaded to YouTube?
This is a much better option than simply creating a "video" of cover art and can help you gain new followers.
Filming your podcast is a simple way to expand your audience without a lot of extra time and effort.