Are you wondering how to submit your podcast and RSS feed to Apple Podcasts? If yes, you've come to the right place! 
In this post, you'll learn why you need an RSS feed for your podcast, how to create a podcast RSS feed, and how to submit your feed to iTunes/Apple Podcasts
 If you need a podcast RSS feed, click here. 
Why You Need an RSS Feed for Your Podcast
If someone finds your podcast and likes it, you'd think they would come back, right? Well, maybe not. It's easy for them to forget where they found you, what your name is, what your podcast is called, or even what your content is about.
Enter the RSS feed. When a listener subscribes to your podcast RSS feed, they'll see all your updates. This means they won't forget about your show or accidentally miss an episode. 
You also need a podcast RSS feed to submit your show to the major podcast directories like Google Podcasts, Spotify, Stitcher, and of course Apple Podcasts. Getting your show listed in these directories allows you to be discovered by millions of listeners. 
How to Create a Podcast RSS Feed
How to Submit Your RSS Feed to iTunes/Apple Podcasts
Step 2. Validate your podcast's RSS feed. Simply copy and paste your feed into into the URL field and hit "Validate"
Step 3. Next, you'll need to verify your show's details. This is your chance to make sure everything looks correct.
Step 4. If all looks good, click the "Validate" button up top. You'll receive a "Podcast successfully submitted for review" message and also receive an email from iTunes Store confirming your show is now under review.
The iTunes team will have someone listen to your feed before accepting your submission, so you'll have to wait for approval. This can happen in as little as an hour, or it could take a couple days.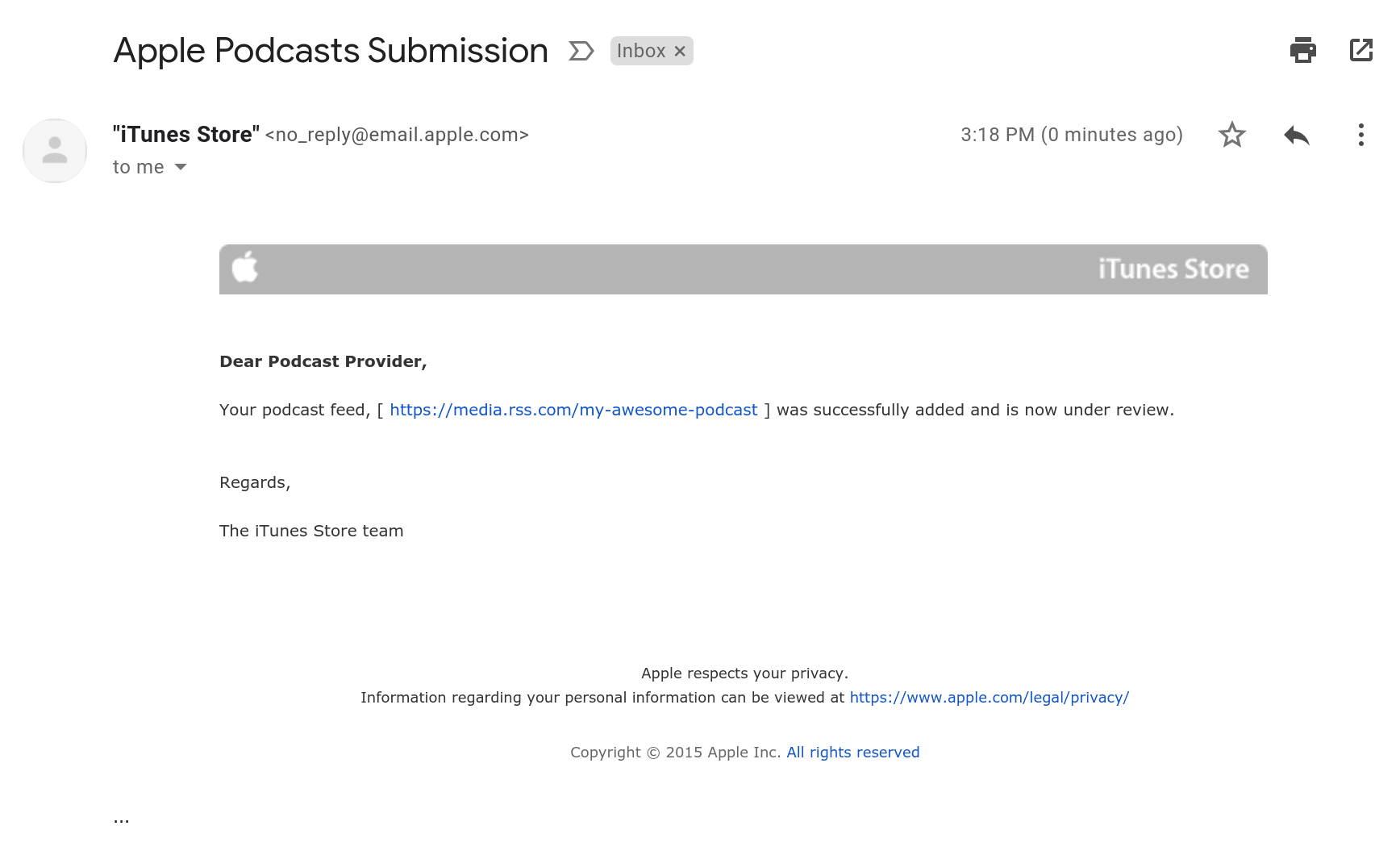 Once your show is approved, you'll receive a confirmation email letting you know about your approval, and that your show will be available in the iTunes Store within the next few hours.
Easy right?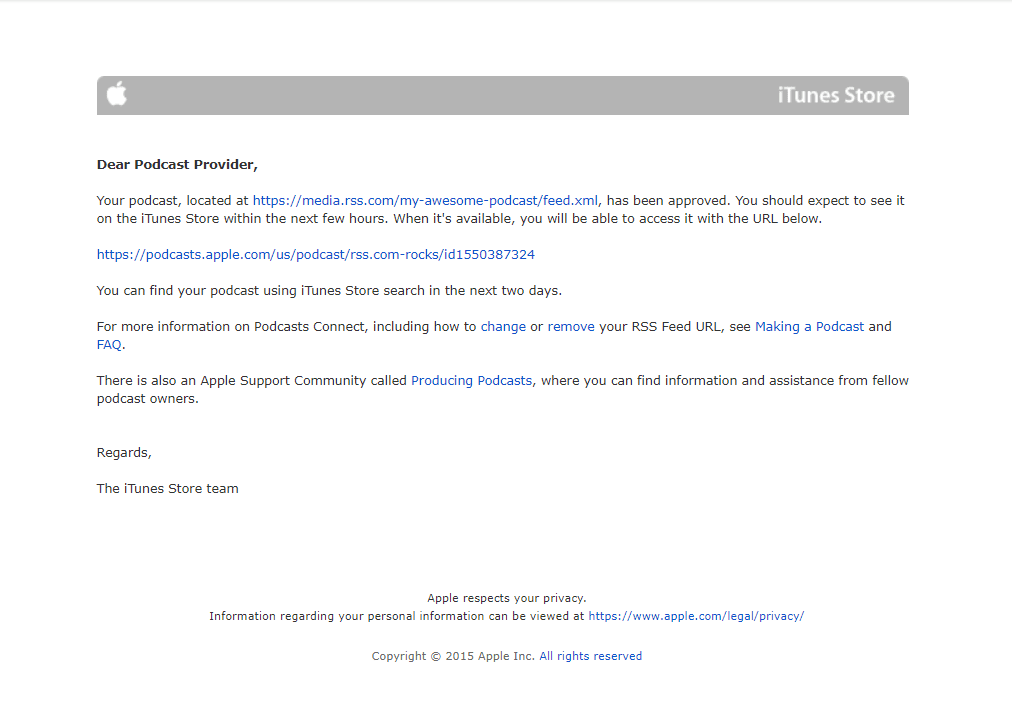 Submitting your show to major directories is the easiest way to get in front of million of new listeners and fans. Check out theses step-by-step submission guides for a few of the most popular podcast directories: