Truth be told, there are lots of podcasters out there that are perfectly content to use podcasting as a hobby. For the rest of us, we're in it not only to have a creative outlet, but to make money as well. 
In this guide, we're doing a deep dive into the top five ways to making money from your podcast that include:
Sponsorships
Affiliate Marketing
Create Your Own Products To Sell
Sell Your Services
Ask for Donations
Now that you know the best ways to start making money with your show, let's break each of them down so you can determine which options are right for you.
In a sponsorship, you endorse a company's product or service on your podcast in exchange for payment.
There are four commonly accepted types of sponsorships:
Clip(s) of you speaking about the company
According to John Lee Dumas of the wildly popular Entrepreneurs on Fire podcast, The current industry standard for traditional sponsorships is for you to record a 15-second pre-roll (where you talk about the company that is sponsoring you before launching into your podcast) and a 60-second midroll (where you talk about the company midway through the podcast).
He also states in his guide to podcast sponsorships that you can expect to command $18 per 1000 CPMs (listens) for a 15-second pre-roll. A 60-second mid-roll can net you $25 per 1000 CPMs.
Brief mentions in the intro/outro
With this sponsorship method, companies will pay you to simply say that your episode, season, or entire show is sponsored by them in the intro and/or outro of your show. We've heard these mentions as short as, "This episode is sponsored by [insert sponsor here]," with no further mention of the sponsor the rest of the episode.
Some hosts choose to sprinkle in additional mentions throughout their entire show, and others keep all sponsorship shout outs at the end of their shows. If there is a super short mention, sponsors may expect a shoutout on social media, a backlink on your website, or even a link to them in your podcast newsletter.
Clip(s) of the sponsor speaking
Some podcast sponsors will submit pre-recorded ads to a host that they can drop into their show wherever they choose to do so. This is the most similar to the radio ads played on AM and FM stations. The sponsor pays a fee, and you simply splice it into however many episodes they pay for.
In this type of sponsorship, a company or person will pay you to interview them on your show. The host can release this interview as a bonus episode, or include it at the beginning or end of another episode. Sometimes the content that comes out of the interview is good enough to warrant being the sole focus of an entire episode in your regular content calendar.
The amount of money you charge can vary widely as well. When you're just starting your podcast, you might not make very much, but as your listenership grows, so will your sponsorship rates.
Always make sure the endorsement makes sense for your listeners.
For example, don't endorse a meat delivery service to an audience that is mostly vegetarian. Choose companies that line up with your values and those of your audience, and the experience will be more authentic for everyone.
Is Advertising/Sponsorships a Good Way to Monetize Your Podcast?
Maybe, maybe not. Like podcasting guru Pat Flynn says, "Advertising is not always a great strategy because for one, maybe [your listeners] have heard those ads enough and they're gonna scroll through, hitting that 15 second button, just to get through that part. Or perhaps those products [you're advertising] don't even align with your audience, in which case they might not even listen to your show anymore."
The key when you are trying to determine how to monetize your podcast is to deliver value. That is why alignment is so important when choosing people to advertise on your show. It's better to try and choose sponsorships that make sense for your audience, rather than focusing on who will pay you for access to them.
Top Tips for Getting Sponsored
We cover some of these tips in our post "5 Tips for Pitching Your First Sponsor," but here's the gist of what you need to know:
Think about what you can deliver to the sponsor before you pitch them
Do your research to make sure it will be mutually beneficial for them, you, and your audience
Track everything – from user engagement to number of downloads. This includes your podcast analytics. You'll need these numbers to share with potential sponsors.
Start small, and deliver everything you promise
Wait until you have at least 1,000 downloads of your show
Get it in writing – whatever you agree to, put it in a contract
Find Sponsorships Using Podcorn
RSS com Podcasting has added Podcorn Integration to its list of features to help podcasters earn money with sponsorships without needing to hunt for advertisers that are ready and willing to pay you for your endorsement.
Essentially, Popcorn does all the heavy lifting for you. All you have to do is select a company you would like to be sponsored by, submit a proposal, and deliver a promotional soundbyte if they choose to work with you. Then, once you have delivered on your end, they pay you. It's as simple as that!
You can get started with Podcorn directly from your RSS Dashboard. Read our full post "Make Money Podcasting with Podcorn – Setup Instructions for Your RSS Hosting Account" to learn everything you need to get started. 
If you don't have a RSS Podcasting account, you can get started for free here.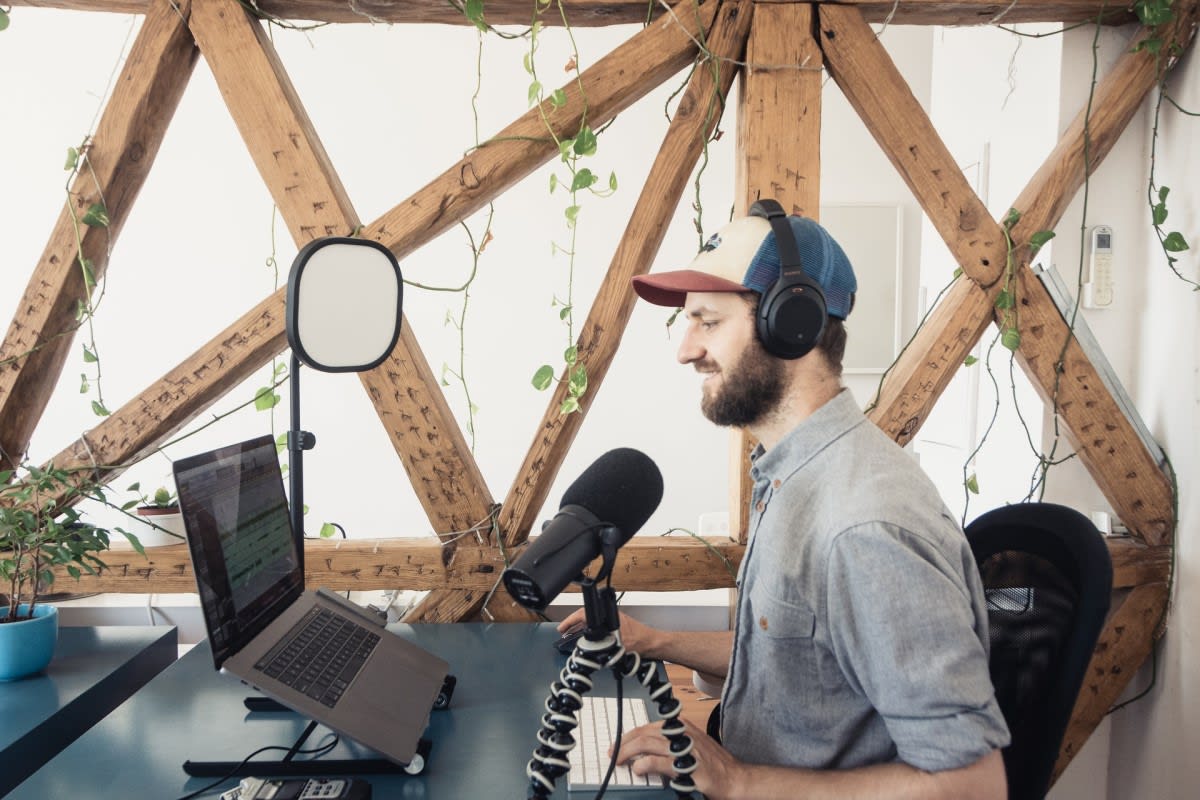 As with sponsorships, it's best to only work with companies that are in line with your audience's values and what they would actually need/want. 
Ideally, you should be a consumer of the product or service yourself. In other words, it's never a good idea to recommend something you haven't personally tried!
There are two generally accepted types of affiliate marketing - low ticket and high ticket
Low Ticket items are typically lower priced items that you will make a low commission on.
One of the most popular affiliate marketing programs for podcasters just starting out is the Amazon Associates program.
Podcasters like to use Amazon because there is a low barrier to entry. In other words, you don't need a lot of listeners to sign up. However, the catch is the commissions are generally very low – think 1%-3% if you're lucky. While these commission rates can go as high as 10-15% those rates are usually reserved for larger influencers who drive a lot of sales.
Other options for low ticket affiliate marketing include websites like:
High Ticket items are higher priced products/services you'll topically make more money on.
Think digital courses that are $1,000, $2,000, $5,000, and up. These types of affiliate partnerships generally are reserved for hosts with larger audiences, and often have a lengthier application process. They also often require you have purchased the item or course you are applying to market.
Products you use in your own business (i.e. a hairstylist may be an affiliate for hair care products and accessories or a nutritionist may be an affiliate for supplements)
Tools and software (i.e. email service providers such as ConvertKit, shopping cart applications such as Salesforce, plug-in recommendations such as WooCommerce)
Equipment you use to produce your podcast like microphones, headphones, editing software, etc.
3. Create Your Own Products to Sell
This is one of the best ways to monetize your podcast because you keep control over the whole process. When you work with sponsorships or affiliate partners, you're sending your audience away from you to make a purchase. But if you have a product, and you have engaged podcast listeners, you keep the audience on your own platforms and you get to keep all the profits as a result.
What if you don't have a product, but want to create one? Your audience could be the key to a product that isn't on the market yet. Engage with them and learn what they need, then develop and sell it!
Your show could be the perfect way to advertise your new product even before it's ready to sell. You can promote your products in a pre-roll, mid-roll, or post-roll ad. Or, you can focus your topics on subjects that naturally lend well to placing your product as the solution. 
There are two types of products you can create to sell: digital and physical
Digital products can include everything from eBooks to courses, extended interview audio files to email swipe files.
Podcasters can use their shows as the research lab for digital products they create or they can use their audiences to sell products that already exist in their business including:
Legal templates for starting a business or launching a blog
Swipe files of email marketing copy to market a business
Guided meditations
Entire courses teaching everything from how to start a garden to how to lose weight in 30 days
eBooks filled with interview transcripts and key takeaways from popular guests
Recipe videos and meal plans
Physical products can include products you create, or products you bundle together to sell as one package.
Physical products can be:
Journals, planners, and physical copies of books
Shirts, hats, hoodies, and other wearables
Custom mugs, stickers, buttons, and miscellaneous novelty items
Homemade crafts
Pretty much anything that can be sold on an ecommerce website
One of the more popular physical products used by podcasters are subscription boxes. There are a lot of subscription box companies that offer things like women's toiletries, whiskey cocktails, retro candy, etc., so it should be no problem to find a product that aligns with your audience.
Do you have a subscription box idea, but not sure where to start? Check out Subscription Box Basics with Julie on Apple Podcasts.
Maybe the idea of creating products seems too difficult, or like it would require too many moving parts to keep track of. Instead you could offer a service such as coaching, consulting, or something similar. Your podcast audience already likes what you have to say. Figure out how to package your message into a service, and use your podcast as a platform to advertise it.
Perhaps you're a photographer – you could use your show to book more photography gigs. Or let's say you're a freelance graphic designer – your show might be just what you have been looking for to book out your calendar with more clients than you know what to do with.
Some of the most popular services that you can advertise on your own podcast are consulting, coaching, training, and speaking.
If you're an expert in your field, you could sell consulting services to teach people how to be successful in your industry. And, if you already have a proven track record of making money in the industry, it will be that much easier to find clients to consult.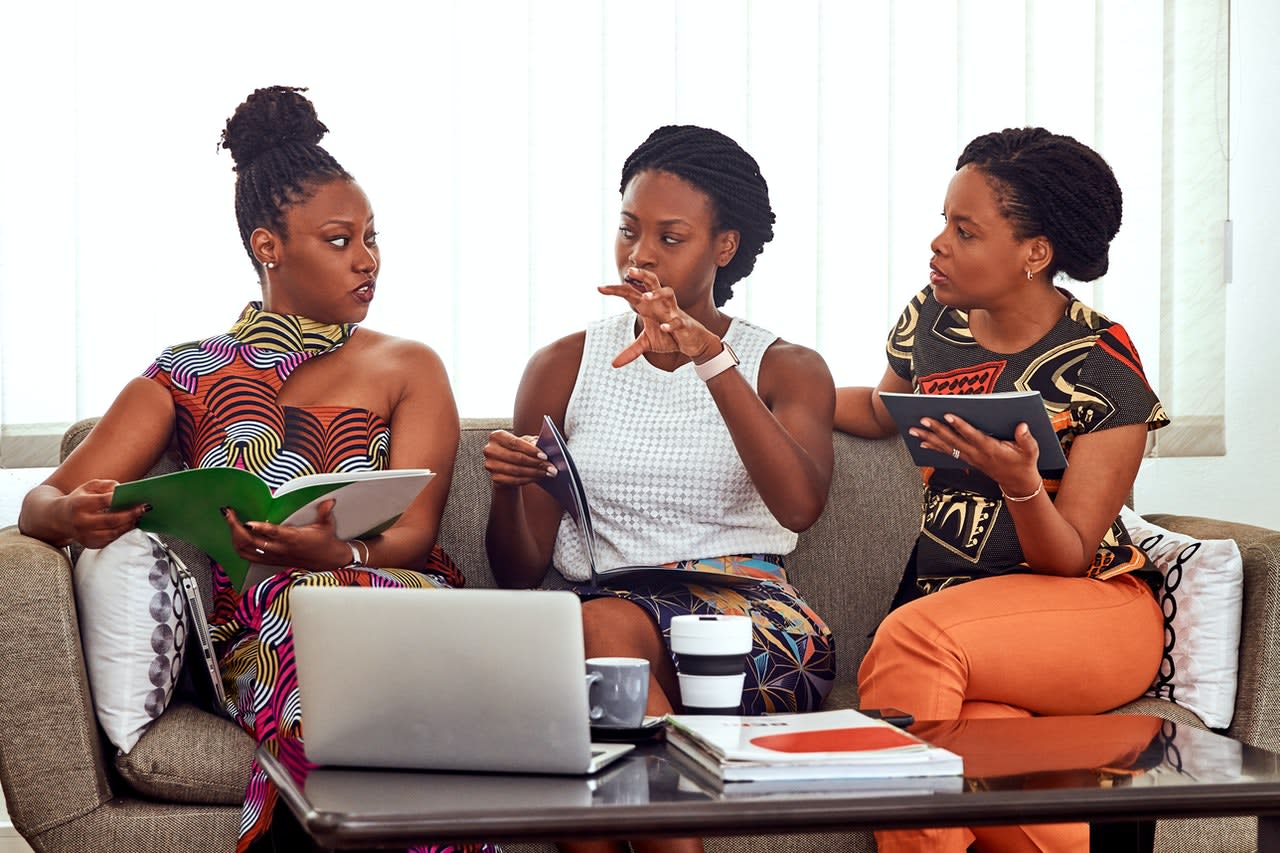 From life coaching to nutrition, systems and processes to creative writing coaching, there's likely an audience who needs your expertise. The three methods of coaching are:
One on one
You work with a single person to coach them in your field of expertise. This is often referred to as trading dollars for hours because it's hard to scale up as your income is limited to the number of people you can serve in a single day.
One to a few
You work with a small group. A lot of people opt for this method because they can serve more clients, and therefore, make more money per hour.
One to many
You work with a large group. This is the most scalable way to coach. Some coaches charge a premium for one to one, or one to few, and offer large group coaching as a means to make their service more affordable to their audience. 
The audience won't get as much access to you, however, and you might need to bring on support staff to help you serve everyone of your clients.
Similar to selling courses, training can mean hosting paid classes online or in person. Like coaching, it can be done one on one, one to a few, or one to many.
Some people believe that this technique is not recommended when you're just starting out. However, if you already have a large  or engaged following on social media, this can be a way to start earning money using one or more of these platforms:
Whatever method you choose, always remember that your audience comes first. Consider the question of how you can meet their needs in the best way. 
When you're helping people solve a problem, they'll keep coming back for more. 
Hosting conferences, conventions, retreats, and mastermind groups could be your ticket to making big money with your podcast.
Because of the time and resources required, many people choose to host their live events virtually. There's nothing quite like seeing your fans in person, however.
If you're already hosting live events like this, using your podcast could be a way to drum up interest with your audience that increases attendance
Check out these resources if you're looking for more info on how to host  live events for your podcast audience:
How Will You Monetize Your Podcast?
There is no right way or wrong way to go about making money podcasting. As long as you keep your audience top of mind, you can use one, some, or all of these methods.
Which will you choose? You don't have to decide right now. But, hopefully this post has inspired you to start looking at your options and making plans.
After all, podcasting is a lot of work. You deserve to be paid for your efforts!